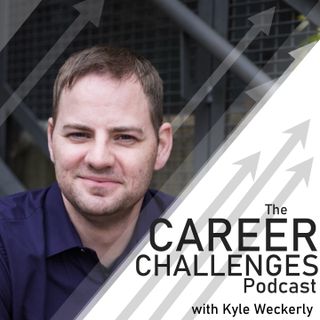 The Career Challenges Podcast
Ready to level up your career?
Listen to career coaches, executive consultants, and experts in a variety of industries share stories of lessons learned the hard way and overcoming hurdles on their professional journeys.
Tune in every Monday as Kyle Weckerly, certified ghostwriter and your host, as he interviews the people who've been through it and are sharing their knowledge to help you along the path to career success.